Family Snappies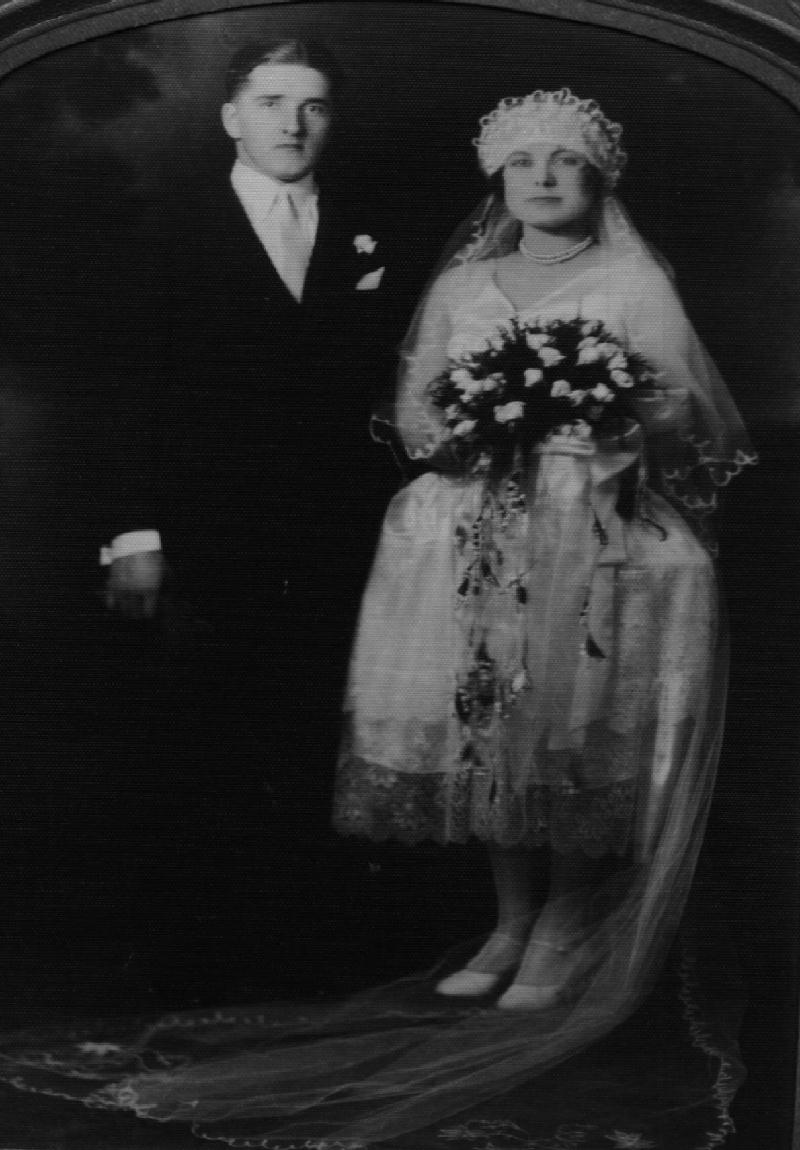 Our Wedding
June 24, 1915. What a glorious day! Doug hadn't yet left for France, and we hadn't a care in the world. The sun was shining, and the flowers blooming. Birds sang in the trees and the wind softly ruffled the verdure round about us. Little did we know then what lay before us, but as we've traveled along life's journeys, through laughter, tears, joys and sorrows, we have learned to not look back, but at tomorrow.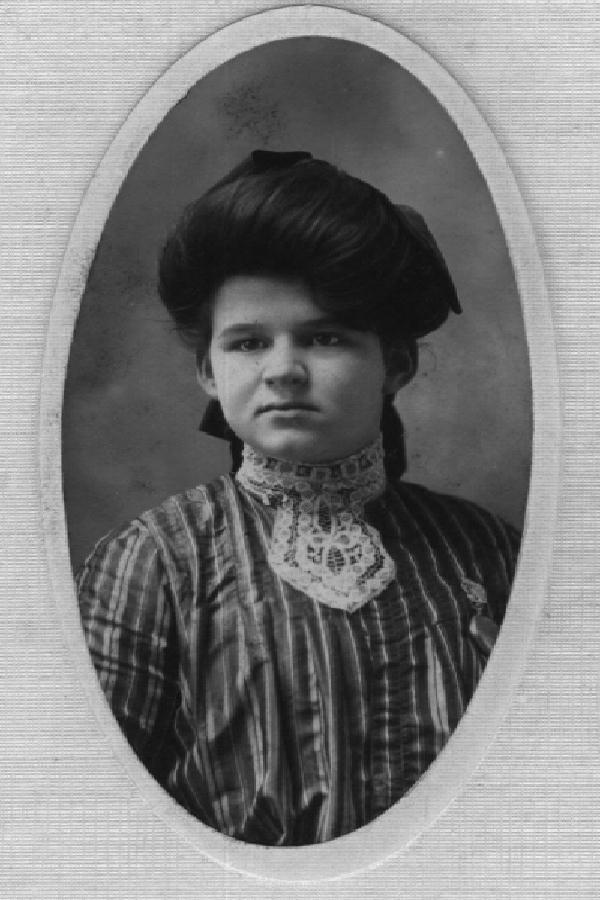 Our Daughter Frond
This picture of Frond was taken around 1930, during her sophomore year at the Pervis Nesbaum Memorial High school. What a cute little button of a nose! A recent Graduate from the Carolina Magnolia Zimbonia Schumaker College of Fine Art, she has become head of the Arts department at Tacky Tree. We expect great things from Frond in the future and look forward to seeing her work blossom.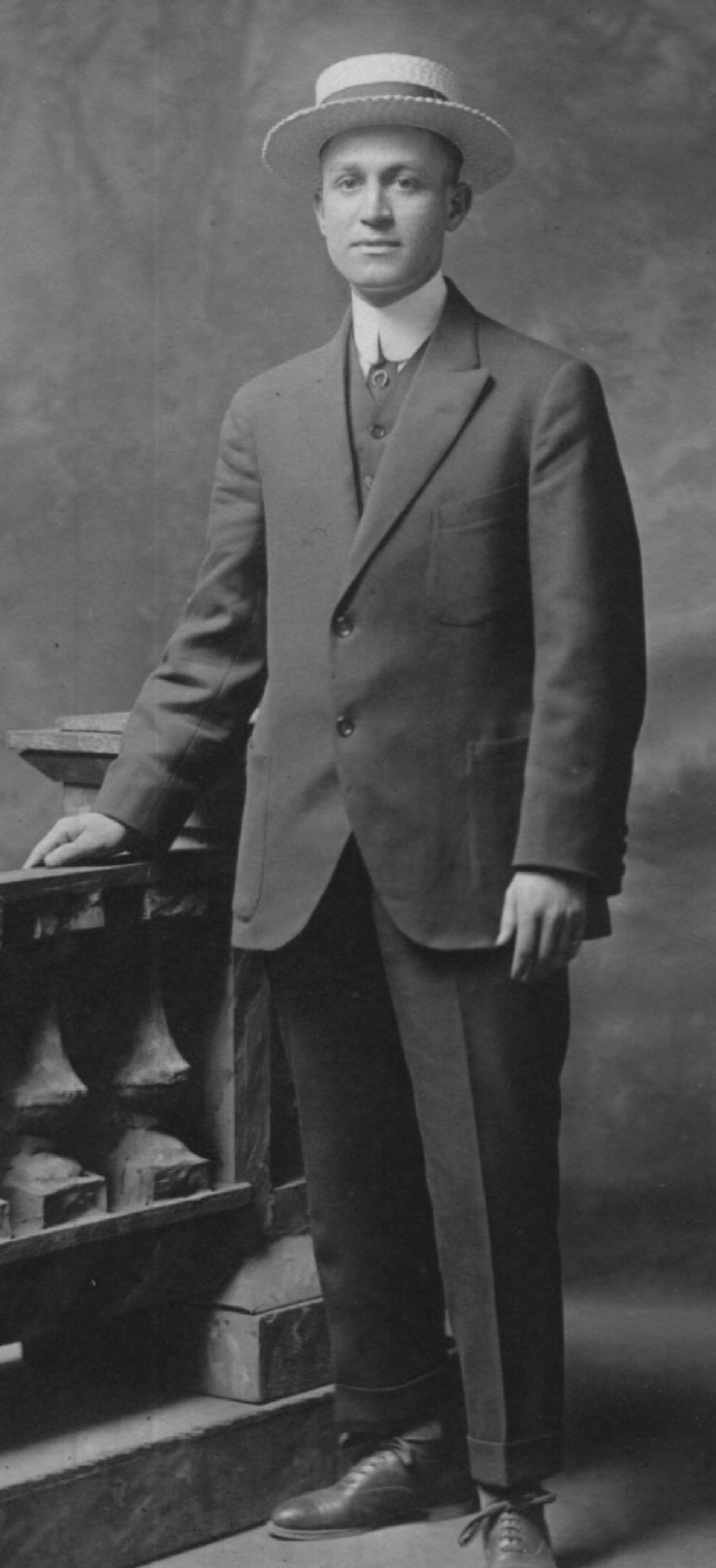 Our Son Fraser
Our son Fraser, is our second "little sapling". He lives near us in the beautiful "Paradise Chalet" mobile home park, with his wife, Marigold, and their daughters Alstrumeria, Begonia, Chrysanthemum, Dahlia, Eucalyptus, Flora, Geranium, Heliotrope, Iris and son Juniper. Someday, they hope to complete the alphabet through Zinnia, I guess we'll have to wait and see. Fraser graduated from the Horace Macy School of Business, and is in charge of finances. He also gives semi-annual seminars on the proper cultivation and harvest of Periwinkles.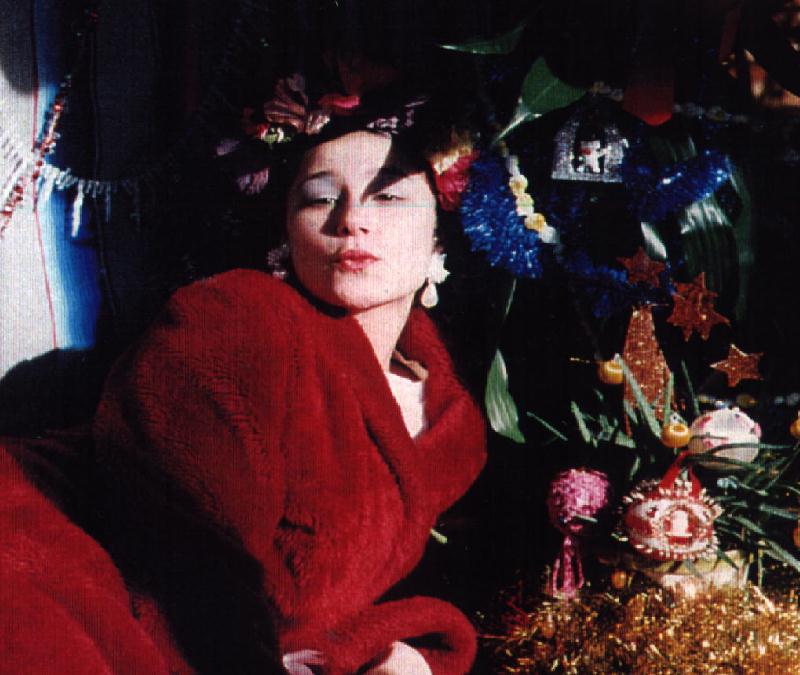 Miss Dominica Ranchinafay is one of our most devoted customers. Here is a studio portrait of her, posing with the original Tacky Tree. Miss Ranchinafay, is a member of our Valued Customer Club. As such, she receives complementary packages at holidays, as well as being the first to receive any of our special, limited edition items as they come out. Here, you can see her posing with many of the heirloom ornaments we have created over the years, as well as the Hawaiian Headband created by Fern a few seasons ago. Also note the earrings from Fern's For the Bride collection. This was a precursor to what is now known as Bride-in-a-Box.

Our Board of Directors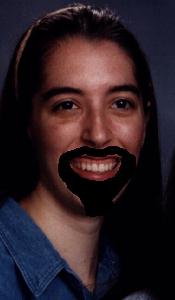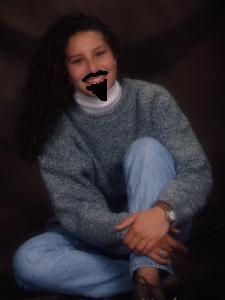 I would like to take this time to thank our board of directors. As we have mentioned before, Tacky Tree is strictly family owned and operated, but, had it not been for the support (both creative and financial) of these gentlemen, Mr. A.E. Sawyer, Mr. E.D. Ranchinafay, and Mr. L.D. Sewer, we would not be where we are today! Thank You!back to top